Kick it mobile phone stand take the best selfie ever
Kick It Mobile Phone Stand is looking for Selfie Models
We need your #bestselfieever photos using the Kick It Mobile phone stand and/or the bonus grip pad for a hands free selfie. Up to 20 people will be chosen to be in the video and photo campaigns.
What we are looking for.
Guys and Girls
Fun Out Going and creative
All ages and all heights
Must know how to work a cell phone well
Task:
Please submit a photo or video of yourself utilizing a Kick It Phone Stand for  a selfie photo or video. Send submission with Subject (Kick it Selfie Model Submission) to email address:  gadgeteartech@gmail.com and post it to facebook or twitter with handals and tags: @gadgetear #Kickitselfie #bestselfieever
See the photos below for examples on how to use the Kick It for better  hands free self photography.

Example 1.
Kick it comes in handy when you want your photo taken but don't have someone to shoot. You can use the timer feature on your camera phone or download an auto shutter app for time release photos. Stand your phone on a flat surface as seen in this picture below. Click and Pose! We want you to get creative with the locations and angels you shoot and don't forget to have fun.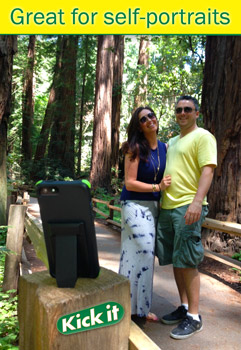 Example 2.
You can also hold your phone further away from you with the leg of the stand as shown in pic below to get a better selfie. This also allows you to use the better camera on the back of your phone.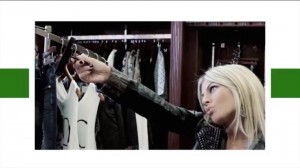 Example 3.
Here is a great example of a contestant that used both the grip pad and phone stand to do a cool beat box video selfie.

To get a Kick It Mobile Phone Stand and ideas on how to shoot better selfies, visit
:
www.gadgetear.com